Meals for Refugees
It's time to step in to make sure refugee families have enough food. The pandemic and its harsh effect on the economy has put vulnerable refugees in an even more precarious situation. World Central Kitchen, International Rescue Committee (IRC), Office of Council Member Dannielle Glaros, and Peace City Church are teaming up to deliver 800 meals to refugee families at Parkview Gardens Apartments (Riverdale, MD) each week.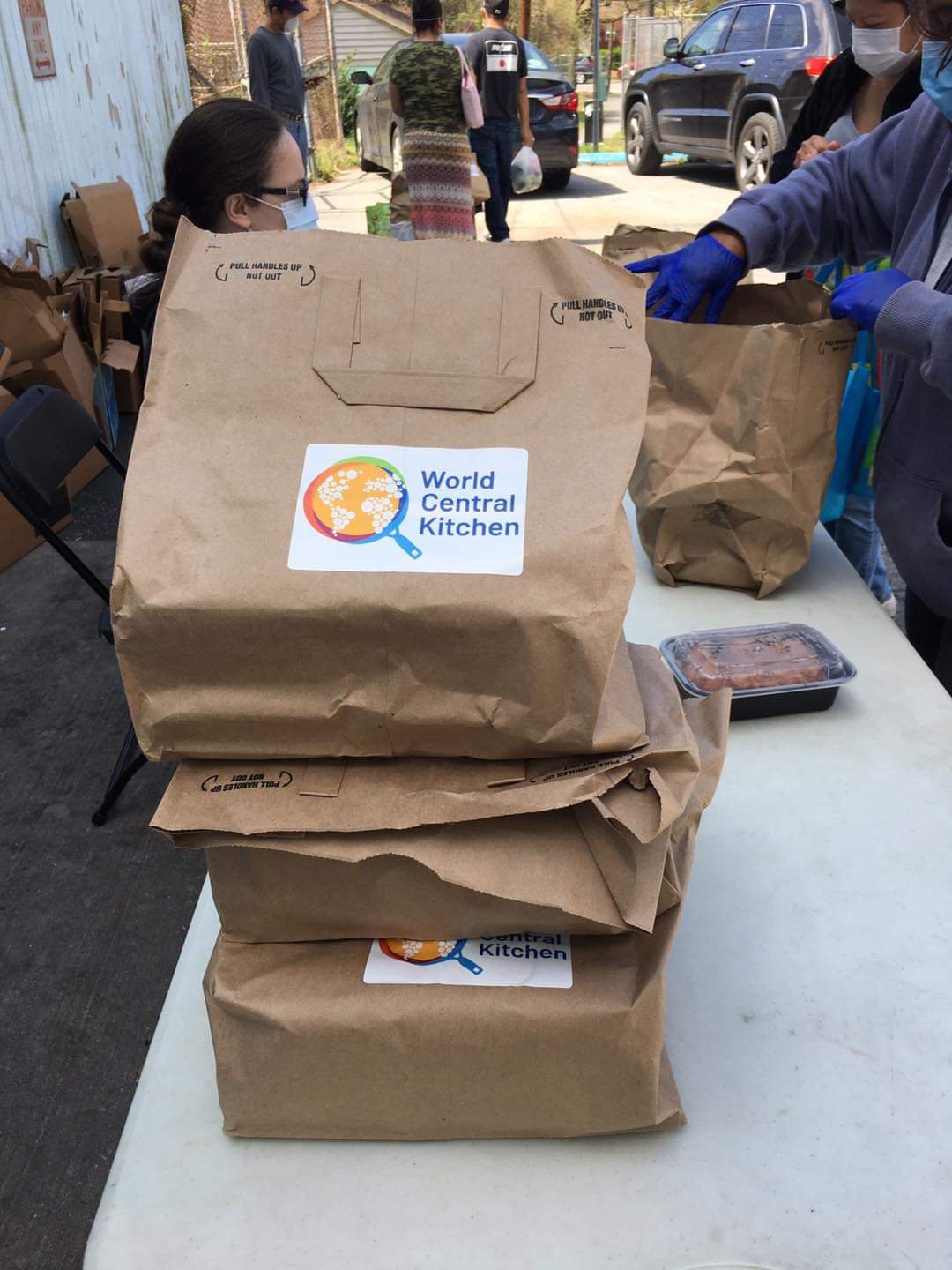 When will this happen?
Every Tuesday and Friday at 2:00pm for both days.
It should take about one hour.
How will meals be delivered?
Wisely, safely and compassionately. This effort will NOT be a typical food distribution where many, many people come to a site to wait in line, all bunched up together. Instead, IRC is providing a list of refugee families who have been carefully identified as needing meals. Our team of volunteers will receive World Central Kitchen's delivery of meals at the apartment complex. Volunteers will wear face coverings and gloves. All meals are pre-packaged and bagged. Volunteers will then drop off the bagged meals right at the front door of the refugee families who are on IRC's provided list. Literally, drop the meal at the door, knock, and then move on to the next delivery. There will be no interaction with the families to ensure everyone's safety and adherence to social distancing. Families will be notified beforehand and will be expecting the delivery and the knock.
How can you help?
We need volunteers to help with delivering the meals to different refugee families' doors. Consider volunteering on Tuesdays and/or Fridays ongoing. If you can't serve ongoing, serving once or twice would still be a big help. You'll need to bring your own face coverings (can be homemade mask or scarf) and gloves.
Note: No kids allowed.
Click the Button to Sign Up!